WOOD OR STONE STYLE COATING
The use of powder paint with a variable decoration significantly expands the range of textures and colors of metal siding, as well as a number of metal finishing and roofing materials such as corrugated board. The standard powder coating of corrugated board and metal siding makes it possible to get the product in one of RAL colors. Decorative painting with thermal vacuum coating technology makes it possible to supplement the standard color palette with original shades imitating fine wood. This process is called sublimation. This technology makes it possible to cover painted metal surfaces with high-quality images of wood or stone texture resistant to abrasion and mechanical damage.
NAYADA specialists have introduced the original two-tone decorative painting of profile. Our equipment makes it possible to create a combined surface with two different decorations or to combine powder painting with decoration. In today's industry, this service is gaining popularity.
A profile is subject to sublimation using heat chambers and special decorative film. Under vacuum and heat the image is transferred to the product pre-coated with powder and under pressure is firmly imprinted on the surface. Being a spectacular decoration of profile, metal sublimation retains all advantages of its powder coating.
Metal products decorated with the thermal vacuum technology look highly aesthetic. In addition, the wood and stone style sublimation provides the perfect imitation of selected textures. The result is unique finishing products distinguished by metal strength combined with nobility and fineness of natural materials.
Today, the proposed color palette includes over sixty variants: from light wenge to Cremonese oak, cherry or French walnut. In addition, the technology makes it possible to decorate metal items with coating imitating natural stone.
More about decoration
№ 1 Cremona Oak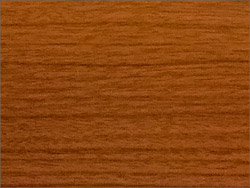 № 2 Calvados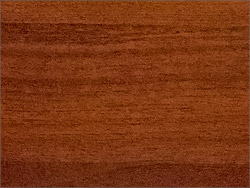 № 22 Calvados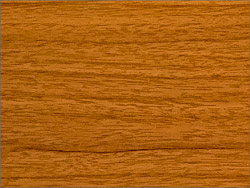 № 3 Calvados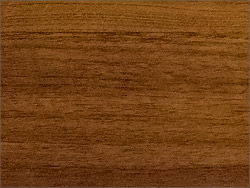 № 33 Calvados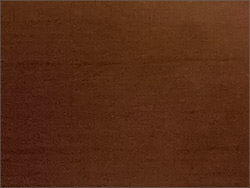 № 4 Dark Wenge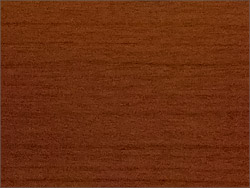 № 5 Victoria Cherry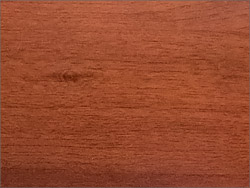 № 55 Victoria Cherry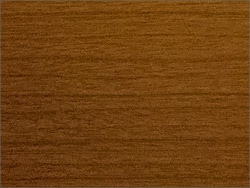 № 6 French Nutwood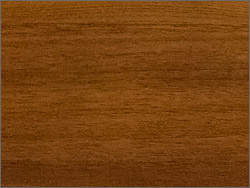 № 66 French Nutwood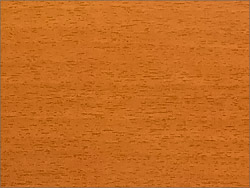 № 77 Light Acacia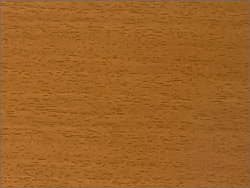 № 88 Dark Acacia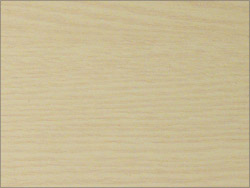 № 99 Blanched Oak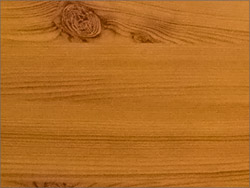 № 111 Dark Pine
№ 112 Light Pine
9 ADVANTAGES OF DECORATIVE COATING IN NAYADA
3 year coating warranty!
Possibility to decorate a profile of up to 7 m in length and flat items of up to 4 m in length.
Order processing time is 4-5 business days.
Low prices including the cost of chemical treatment, packing and handling operations.
Using only the high-tech films and primers of the best foreign manufacturers such as Transfertex, Menphis, Decoral System, and Akzo Nobel.
High performance: availability of three decoration equipment units makes it possible to fulfill almost any order during a business week!
Wide range of decoration variants: our catalog has over 65 samples.
Possibility of two-tone decorative coating of a profile.
We are constantly developing and implementing new technologies: decorating doors, radiators, etc.
USE OF DECORATION ELEMENTS
Wood or stone style decoration is used in production of diverse items. Office partitions, doors, windows and other building elements are made of decorated aluminum profile. Decoration is also applied to impart aesthetic attraction to all kinds of metal products such as:
Wood style decoration can be used in manufacturing furniture profiles. Corners and guides, supporting structures, rack shelves, and elements of office partitions are harmoniously combined with wooden components of the interior and are able to withstand heavy loads.
Metal thresholds for sealing joints are widely used in laying parquet, wooden boards, and laminate. They are also commonly used in places where wooden floor is replaced with tiles made of natural stone or its ceramic imitation. In this case, the threshold may be selected in the color of either wood or stone.
Stone style coating makes it possible to receive items for decorating the interior of halls, bathrooms and kitchens. Unlike natural materials, they provide higher endurance and lower weight, a great and unquestionable advantage. Thus, for lowering the floor loading in rooms decorated with stone the metal suspended ceilings imitating texture and color of marble, granite, and malachite can be installed.
Metal goods with decorative powder coating are able to resist the impact of moisture and aggressive environments, that is why they are irreplaceable when creating decorative finishing in specialized areas: swimming pools, laboratories, and shower cabins.
Decoration makes it possible to use simultaneously metal and natural finishing materials: with stone plinth, wooden walls and fixing elements. Providing a perfect imitation of natural material, wood or stone style coating of metal makes the product resistant to abrasion, moisture, and UV.
DECORATIVE COATING TECHNOLOGY
Decorative wood or stone style coating is applied to the item preliminarily covered with a powder paint. Decorating is carried out in a special heating chamber, where under high temperature the colorant is absorbed by powder paint layer serving as a ground coat.
WOOD STYLE COATING OF METAL
Preliminary powder coated elements are covered with decorative pattern film applied to it by means of pigments.
A profile or metal sheets are placed on a traveling platform located in the vacuum heat chamber. Close contact of the film with the product is secured with the help of vacuum, which removes air between the film and the metal surface.
Then, the platform with items gets into the heat chamber, where the decoration process runs for 5-10 minutes at 170-190°C.
Like the standard powder coating of siding (metal siding) and sheeting that imitates wood and stone, the decoration creates a coating distinguished by long life, stable color, scratch and stroke resistance. Just select the appropriate coloring and make the order – wood or stone style painting of metal is not expensive.
DECORATION COST
No.
Name
UM
Price, incl. VAT, rub.
1. Profile items
1.1
Item perimeter is less than 100 mm up to 100m2/101-500 m2/501-1,000 m2/Over 1,000m2
rm
69,5/64,5/59,5/54,5
1.2
Item perimeter is more than 100 mm up to 100m2/101-500 m2/501-1,000 m2/Over 1,000m2
m2
695/645/595/545
2. Flat items
2.1
Flat items (sheets) one-sided decoration up to 100m2/101-500 m2/501-1,000 m2/Over 1,000m2
m2
695/645/595/545
2.2
Corrugated deck of 1.2х3,000 mm in size up to 100m2/101-500 m2/501-1,000 m2/Over 1,000m2
m2
695/645/595/545
3. Doors
3.1
Blind single-wing door (2,100x950) with a dismountable frame and removable hinges
pcs
5250,00
3.2
Blind two-wing door (2,100x1,900) with a dismountable frame and removable hinges
pcs
9250,00
3.3
Door leaf without a frame (2,100х950)
pcs
4750,00
3.4
Non-dismountable frame with hinges (coating in color similar to that of door leaf)
pcs
500,00
4. Fittings
4.1
Hinges
pcs
50,00
4.2
Strips
pcs
50,00
4.3
Upper surface of blinds control knobs
pcs
50,00
5. Samples
5.1
Sample on 60х100 mm metal plate
pcs
300,00
5.2
Sample on 100х200 mm metal plate
pcs
300,00
5.3
Catalog with 67 samples
pcs
10000,00
5.4
Sample using customer's item
pcs
1250,00
6. Production cycle cost
 
 
6.1
Production cycle cost (up to 4 m)
pr.cycle
4865,00
6.2
Production cycle cost (up to 7 m)
pr.cycle
9730,00
7. Taping with protective film
% of order cost
3,00
ORDER OF METAL CONSTRUCTIONS AND METALWARE
To make an order and receive detailed information on metalware production and service prices, contact our manager at (495) 740-66-16 or fill in the form below. Our specialists will get in touch with you as soon as possible.